Click a category below to search :

Abattoirs
-------------------
Biosecurity
-------------------
Breeding Companies
-------------------
Buildings
-------------------
Cleaning
-------------------
Computer Software
-------------------
Energy
-------------------
Equipment
-------------------
>Feeding
-------------------
Feeding Systems
-------------------
Health
-------------------
Housing
-------------------
Hygiene
-------------------
Identification
-------------------
Laboratories
-------------------
Marketing
-------------------
Mill and Mix
-------------------
Pest Control
-------------------
Professional services
-------------------
Pig Organisations
-------------------
Recruitment
-------------------
Slurry
-------------------
Tanks
-------------------
Water and Irrigation

Feeding
ABN
64 Innovation Way
Peterborough Business Park
Lynch Wood
Peterborough PE2 6FL

Tel: 01733 871000
Fax:
Contact:
Email:
Web: http://www.abn.co.uk

ABN is proud to be a leading British manufacturer of pig compound feed, providing both products and complementary solutions to the pig livestock industry. We provide excellence in terms of nutrition, feed formulation and livestock production advice, meeting the varying needs of pig producers. Our knowledge is supported by a history of research and development investment which continues to be essential to our offering for the future.


ANITOX
7 Regent Park
Booth Drive, Park Farm
Wellingborough
Northamptonshire NN8 6GR

Tel: +44 1604 811228
Web: http://www.anitox.com

Anitox is the world's leading authority dedicated to feed microbial quality and efficiency. We support pig producers by protecting feed value through an expert understanding of bacterial and viral feed pathogens. Our effective feed pathogen control and milling efficiency solutions support our mission to partner with the world's food producers to develop and deliver innovative programs to produce safer food efficiently. We think globally and act locally, operating in 68 countries across North America, EMEA, Asia Pacific and Latin America, with manufacturing facilities in the United States, Malaysia and the United Kingdom.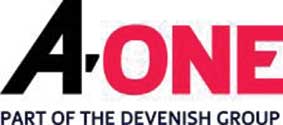 A-ONE FEED SUPPLEMENTS LTD
North Hill
Dishforth Airfield
Thirsk
North Yorkshire YO7 3DH

Tel: 01423 322706
Fax: 01423 323260
Email:
Web: http://www.a-one.co.uk

A-One Feed Supplements Ltd has now been supplying the Agricultural Industry with nutritional advice, services and products for over 40 years. With a renowned range of young animal feed products for the pig and game feed sectors, complimented with a range of quality premix, concentrates and the renowned full fat soya product Sunlustre for both mono-gastric and ruminant markets. Keeping quality, integrity and service at the heart of its business, A-One continues to grow in an ever challenging market place.


CARGILL ANIMAL NUTRITION AND HEALTH A/S
Dalton Airfield Industrial Estate
Dalton
Thirsk
North Yorkshire YO7 3HE

Tel: 01845 578125
Fax: 01845 578100
Web: http://www.cargill.com/feed
Web: http://www.provimi.co.uk

Cargill Animal Nutrition is part of Cargill, a family-owned company with more than 150 years' experience in developing food and feed ingredients. Working across 70 countries with 155,000 employees, Cargill develops results-orientated nutritional solutions and feeding programmes, helping producers thrive and grow their business.



DSM NUTRITIONAL PRODUCTS (UK)LTD
Heanor Gate Industrial Estate
Heanor
Derbyshire DE75 7SG

Email: alec.perrott@dsm.com
Web: http://www.dsm.com/anh

DSM is a global leader in the production of vitamins, enzymes, mycotoxin risk management and eubiotics, eg. VevoVitall®. We specialise in developing comprehensive nutritional solutions in conjunction with our customers to enable them to succeed in a dynamic and ever-changing market. DSM strongly believe in sustainable food systems and that the livestock industry can transform itself from within to be a part of the solution. We want to play a key role in this transformation and work at species and country level, with our partners, to provide tangible and actionable solutions to create brighter lives for all. The DSM UK premix production site and the local team offer customer-specific solutions to the entire livestock industry.
DANISCO ANIMAL NUTRITION (IFF)
Danisco UK LTD, PO Box 777
Marlborough
Wiltshire SN8 1XN 7SG

Tel: 01672 517777
Fax: 01672 517778
Andrew Riley Email: info.animalnutrition@iff.com
Web: http: //www.animlanutrition.dupont.com/animal-nutrition.html

Suppliers of feed enzymes, betaine and essential oil compounds. We focus on the development and application of these products. Support services offer value-added benefits to the pig producer and the animal feed industry. Products: Axtra&regPHY, Axtra&reg XB, Danisco Xylanase, Porzyme&reg, Enviva&reg EO, Betafin&reg.
DUYNIE LTD
Unit 10b Blue Ridge Park
Colorado Way
Castleford
West Yorkshire
WF10 4UA

Tel: 01773 536500
Fax: 01773 536600
Contact: Martin Barker - National Pig Sales Manager
Mobile: 07771 725 107
Email: m.baker@duynie.co.uk
Sales Desk Tel: 01977 516002
General Email: info@duynie.co.uk
Web: http://www.duynie.co.uk

Duynie, part of the Duynie Group, the leading European co-product specialists. We offer responsible and sustainable solutions through supplying an excellent range of quality co-products from the brewing, distilling, potato processing, wheat fractionation and biofuel industries. At Duynie, we pride ourselves on the extensive research we carry out, both internally and with external partners which enables us to supply consistent quality co-products to our customers. For more information please contact our National Pig Specialist. Call now to find out how we can improve the sustainability of your farm through focusing on improving the quality and productivity of your ration.



HARBRO
Tel: 01888 545200
Email:
Web: http://www.harbro.co.uk

Harbro Ltd offer innovative high quality livestock solutions focused on improving animal performance and customer profitability; includes a comprehensive range of pig creeps, compounds, supplements and feed additives. In addition we also offer a complete on-farm mix and milling service designed specifically for mono-gastric diets, allowing custom formulation. Available nationwide.


P.J.FENNING
Castle Farm House
Heckfield Green
Hoxne
Eye, Suffolk IP21 5AD

Tel: 01379 668123
Email: info@pjfenning.co.uk


Established over 30 years. A family-run business; small enough to care, big enough to supply, install and service all your pig feeding and drinking equipment throughout East Anglia and the SE. Distributor for Roxell, Plasson and Spaceray. For a friendly, professional service, contact us using the details above


TARGET FEEDS LIMITED
Brades Road
Prees
Whitchurch
Shropshire SY13 2DX

Tel: 01948 880598
Fax: 01948 880730
Contact:
Email: sales@targetfeeds.com
Web: http://www.targetfeeds.com

With over 30 years experience in producing specialist animal feeds we pride ourselves on delivering excellent customer service whilst maintaining our high standards of nutritional expertise. From ingredients to feed supplements through to finished feeds Target Feeds Limited has the answer.


Adding value to a green world

Vilofoss
Hempstead Road
Holt
Norfolk
NR25 6EE

Tel: 01263 714256
Fax:
Contact:
Email: orders-uk@vilofoss.com
Web: http://www.vilofoss.com

Vilofoss is an innovative Danish company specialising in the manufacture and supply of vitamins and mineral supplements to home milling pig producers and the feedstuff industry. Based on the know-how within pig nutrition from Denmark, our branded 'Landmix' mineral supplements can be tailored to the individual herd to provide the finished feed with the required vitamins, minerals and trace elements to achieve optimal performance. Our UK production site and technical team allow us to provide prompt, flexible service to meet the changing needs of our customers. Vilofoss are also producers of the well known StalosanF dry hygiene product.




ZARKOS-SMITH ASSOCIATES
5 Park Lane
Histon
Cambridge
CB4 9JJ

Tel: 01223 565611
Fax: 01223 565622
Mobile: 07720 461662
Contact: Andrew Zarkos-Smith
Email: andrew.zarkos-smith@ntlworld.com
Web: www.zarkos-smithassociates.com

ZSA are experts in pig nutrition and feed management. We are proud of our family business ethos. We are honest, open and committed to our customers. As a team we focus on quality, whilst embracing and creating opportunities. We enjoy what we do and value our collaboration with customers. We are innovative, offering creative and distinctive solutions with the vision to inspire and encourage ideas. Our starter feeds include the very successful OPTICARE range that consists of five unique complete feeds, specially made for piglets, to ease the transition from sow's milk to other raw materials. Together with SWINCO our partners from The Netherlands, we are delivering some of the most advanced in-feed technology to our customers today. We also offer :
- Milk cup systems & advice - Tailored premix and mineral packages
- for home mill & mix
- Fermented soya & specialist commodities
- Wet feed calibration & feed mill auditing.